Principled. Professional. Production.
We take pride in doing the job right. Our crews are trained to carefully and correctly install each of our products in accordance with manufacturer guidelines, industry best practices, state & local building codes and our Sentry Exteriors above-and-beyond eye for detail.
Wondering if something needs to be replaced yet or not? Looking for ideas to revitalize your home? We're always happy to provide our unvarnished professional opinion and design ideas. Give us a call today to get the ball rolling.
Timely & Tidy Service Pledge
We understand that home restoration projects can be a significant inconvenience to your family's daily life. The noise, the mess & cleanup, people coming and going. We've all seen a neighbor or family member's roof replacement take days or even weeks! Small crews, disorganization, contractors leaving early. Maybe you've experienced it yourself.
At Sentry, our roofing crews are typically made up of 7-10 trained professionals - depending on the size and scope of the project. Upwards of 90% of our roof projects are completed in just a single day. And when we're finished, we promise to leave your property as clean or cleaner than we found it. That's the Sentry pledge.
Our Lifetime Workmanship Warranty
At Sentry Exteriors, we're so confident in our attention to detail and the training and professionalism of our installers, that we stand by our quality of work with a Lifetime Workmanship Warranty.
That's right: we back up our workmanship for as long as you own your home. Many of our products also come with material warranties against manufacturing defects, but we're on the hook for the craftsmanship. We wouldn't have it any other way.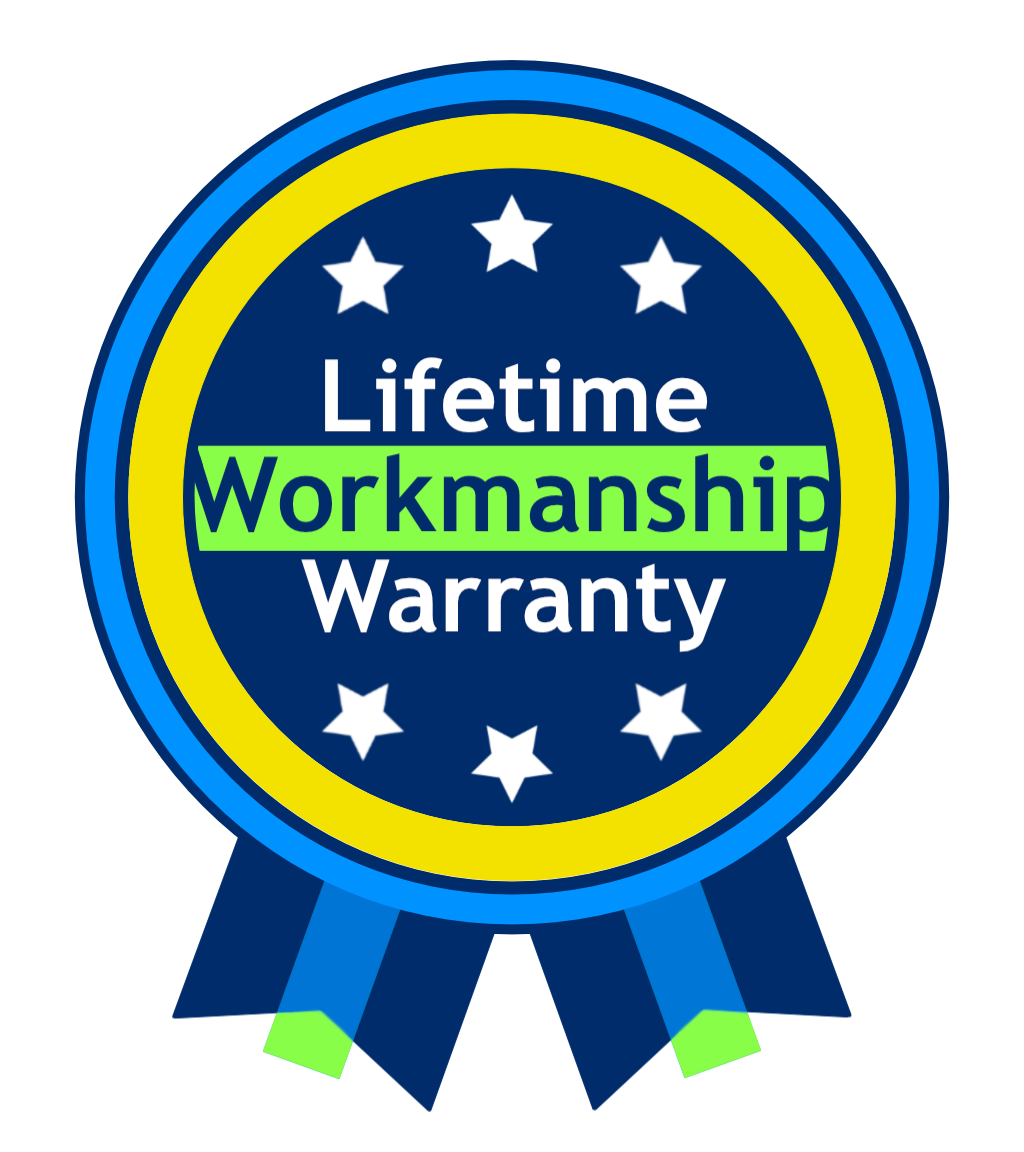 Storm Restoration Experts
Knowing when to make a claim with your insurance provider can be a stressful decision - let alone *who* to call, what to push for, and how to protect both your pocketbook and your property. Out-of-state "storm chasers" often descend on an area after a storm event - trailing with them fraudulent practices and claims, inconsistent work quality, confusing agreements, surprising final bills and unfinished work. And some contractors are only interested in an agreement to replace your roof, leaving you with unaddressed damage to the rest of your home.
At Sentry we've worked for years, not only honing our expertise in storm restoration, but in making the process as clear and concise for the homeowner as possible. Call us today for a free damage inspection. If there's damage, we can promise we'll see things you didn't. And we'll not only get on your roof to inspect your shingles up close; we'll also assess the damage to your siding, gutters, windows and trim before recommending next steps. When you work with Sentry Exteriors you get a true partner in your home restoration project. Top-to-bottom expertise and service.
I had two roofs completely replaced due to hail damage, and could not be more pleased with the results. From start to finish everyone was professional, polite and responsive to any questions. Every step of the way the kept me informed and asked for my input. They made the process with the insurance company a breeze and took care of all the red tape. The installers used quality materials, paid great attention to all the details and were a pleasure to work with. It is refreshing to work with a company that does what they say and then some. I would not hesitate to recommend them.